Having blonde moments seems to be a specialty of mine.
And thus, I deleted my own blog button. Tsk tsk tsk. And I really liked it too!!
So, I quickly threw a new one together so that you wouldn't have to have one of those ugly "this photo is not available" things on your blogs ;) So here tis, friends! Feel free to re-snag it ;D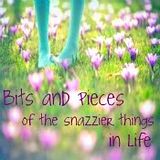 "
Okay, AND you see that big white bar behind my header? Yeah. I don't like it. In fact, it kind of really bugs me. And that's the "transparent" background. Pfft whatever. Can anybody tell me how to fix it???? Pretty please!!! I'll love you forever! :D
Have a good Easter, everybody!